This week's Quick Tip for Selecting Stuff


Note: If the image above isn't animated you can see it on LinkedIn, Instagram, TikTok, Twitter, Facebook or Pinterest.
Excel Student Performance Dashboard – New Techniques
While this new dashboard is based on student data, don't be put off because there are a load of techniques that can be used in any dashboard, and you won't have seen them in any of my videos before. They're particularly useful when working with data that has a lot of items, like products, departments, students etc. 

I cover the techniques in step by step detail in the video below this animated image, and there are links to further tutorials beyond.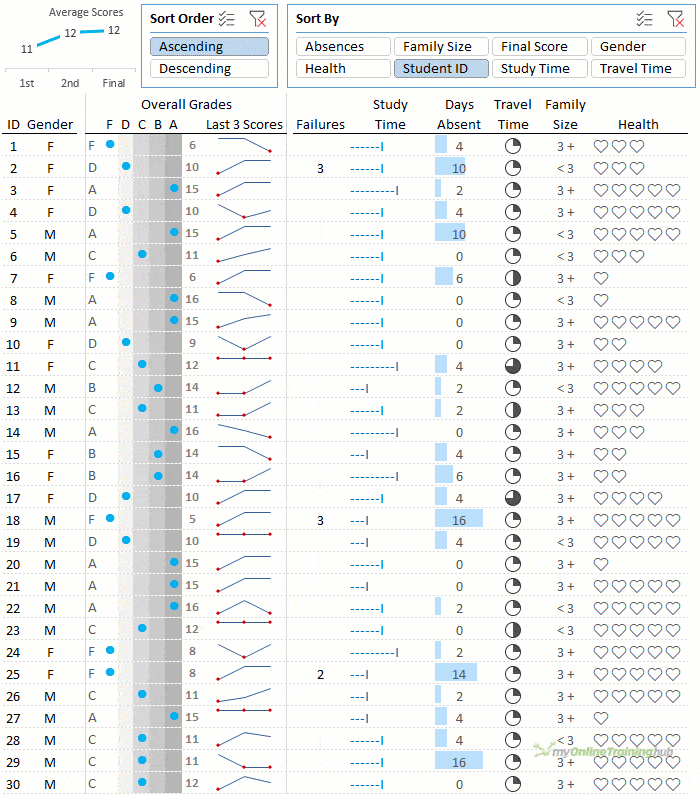 Watch the Video
Download the Workbook
Download the Excel Workbook. Note: this is a .xlsx file please ensure your browser doesn't change the file extension on download.